Pathway to Seattle Preschool Program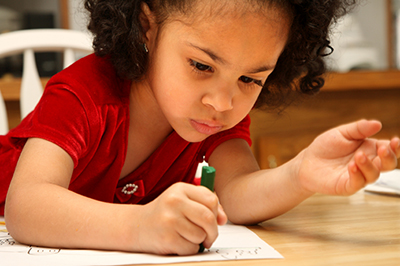 Pathway provides full- and half-day high-quality preschool programs for low-income 3- and 4-year-olds. Part-day Pathway programs provide a 3½ hour instructional day for children, 4 to 5 days a week from September to June. Full-day Pathway programs provide 6 or more hours a day for children, 5 days a week from September to June. Pathway uses a research-based curriculum that is aligned with Washington State early learning guidelines and Common Core standards.
Teachers provide daily opportunities for children to improve skills in language and literacy, math concepts, science, social studies, arts, physical development, and social and emotional development.
Teachers with degrees in Early Childhood Education
Small class sizes
Enriched classroom environments
Continuing education required for teachers
Help with kindergarten enrollment and transition
Bilingual programs and teaching staff
Pathway Eligibility Requirements
Children must be three or four years old by August 31st of participating year
Families must live within Seattle city limits
Tuition
Tuition is free for children from families earning less than 94% of the state median income (or 350% of the federal poverty level). Tuition is offered on a sliding scale for families earning more than that, calculated by household size and income. View current rates for Pathway programs based on state median income levels below:
Rates for full-day programs
Rates for part-day programs


Pathway Application Process

Pathway programs are run by community-based organizations and schools, and are located in or near elementary schools. To enroll, contact the following preschools directly:
Associated Recreation Council (ARC), part-day
Queen Anne Community Center
(206) 386-4240
Hilltop Children's Center - Fremont, full-day
3601 Fremont Ave N.
(206) 283-3100

West African Community Center, full-day
One Family Learning Center - Brighton
(206) 913-2538